_____________________________________________________________________________________________________
Meyer Locksmith Service
(352) 584-9595
Looking For A Locksmith You Can Trust? Look No Further!
See why Meyer Locksmith Service (352) 584-9595 is the smartest choice for all your locksmith needs. The top most visited servicing areas; Spring Hill, Homosassa, Dade City, Hudson Florida. We are independently owned and operated with 18 years of Locksmith expertise. We offer fast, professional experienced Locksmith services.
Our technicians are equipped with the latest modern technology and are available 24/7 at your request. Call at any hour and we will guarantee that the job will be completed expediently and as always we provide very competitively affordable low rates. Meyer Locksmith Service stands by our workmanship 100%. We believe that a happy customer is a return client.
Meyer Locksmith Service specializes in residential home locks, commercial business mortise cylinder locks, fast home and auto lock outs, auto transponder chip key programming, GM VATS auto key programming, auto ignitions repaired, auto door locks re-keyed, motorcycle keys, DETEX Alarms
Meyer Locksmith Service offers trained technicians which use special care when servicing your home, business or automobile. Call us 1st for a high quality of professionalism and customer satisfaction. Visit our services page for a more detailed analyzation on the many services we offer.
Servicing Areas: Weeki Wachee, Spring Hill, Hernando Beach, Brooksville, Hudson, Port Richey, New Port Richey, Trinity, Dade City, Ridge Manor, San Antonio, Homosassa, Homosassa Springs, Inverness, Crystal River, Lecanto, Lacoochee, Hernando, Beverly Hills, Floral City, Holder, Yankeetown, Chassahowitzka


Meyer Locksmith Service
Spring Hill, FL 34609
Chris Meyer
(352) 584-9595

EMAIL: meyerlocksmithing@yahoo.com
WEBSITE: www.locksmithinvisions.com
Don't wait until it's too late-
Get Your Extra Key Duplicated Today!
Insured & Licensed
Ask A 18 Year Master Locksmith Any Important
Questions Concerning Auto, Commercial or Residential.
MEYER LOCKSMITH SERVICE SPECIALIZES IN SERVICING MANY DIFFERENT AUTOMOBILES. IF YOU ARE HAVING PROBLEMS
WITH AN IGNITION, DOOR LOCK, GLOVE BOX OR TRUNK LOCK GIVE US A CALL. VEHICLES SERVICED; FORD, LINCOLN, MERCURY, DODGE, JEEP, CHRYSLER, KIA, HYUNDAI, NISSAN, TOYOTA, SUZUKI, HONDA, ISUZU, MAZDA, MITSUBISHI, SUBARU, GM, PONTIAC, BUICK, OLDSMOBILE, CHEVROLET, CADILLAC, GMC, INTERNATIONAL, SATURN.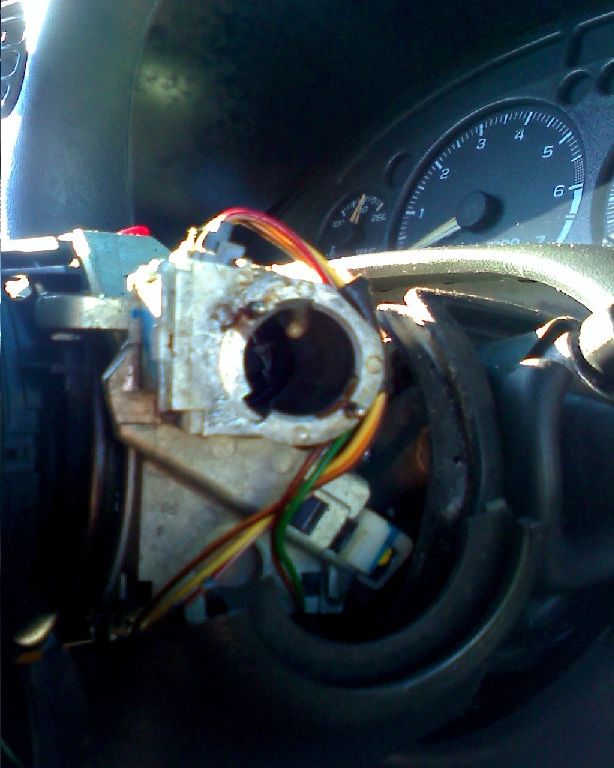 Meyer Locksmith Service Marketing Campaign
Realty & REO Agents

Happy New Year, Meyer Locksmith Service hopes everyone has a great and prosperous 2014. We are currently in full force and going strong, located in Spring Hill, FL. We service approximately a 45-mile radious, which covers a vast amount of surrounding cities. For example, Hudson, Brooksville, Port Richey, New Port Richey, Holiday, Dade City, Trinity,Land O Lakes, Odessa, Inverness, Homosassa, Crystal River.
Meyer Locksmith Service is licensed and fully insured with 18 years of locksmithing expertise. Our 24-hour mobile key on site specialized service covers: commercial, residential, auto chip key making and fast lockout services.
Meyer Locksmith Service is requesting information concerning the REO specialist in charge with your company. I am asking for an opportunity to start a new business relationship and service any bank owned REO properties. We will accept payments by invoice. Please give us a call (352) 584-9595 for a free job quote.
Meyer Locksmith Service is also seeking to develop new customer relationships with realty agents. We can provide assistance in tenant eviction, re-keys of locks and a fast 24-hour lockout service. Please inquire and have a great 2014.
Thank you,
Meyer Locksmith Service
Chris Meyer
(352) 584-9595

__________________________________________________________________________________________
MEYER LOCKSMITH SERVICE
REALTOR RECOMMENDATIONS FOR
SPRING HILL, FL
___________________________________________________
Through out my 18 years of locksmith experience, I have developed many great relationships with a vast amount of local business owners. For example, realty agents, mortgage loan companies, realty brokers, real estate appraisers and property management companies. Meyer Locksmith Service is very privileged to recommend the following professional local businesses.
E Loans Mortgage Inc: Any one in the market for an extremely credible
mortgage loan specialist call Steve Fingerman at E Loans Mortgage Inc
(727) 946-0904. They offer many types of creative financing, please inquire Steve
will treat you right and courteous.
Meyer Locksmith Service has been doing business with Steve Fingerman for the past 6 years. He has always portrayed extreme professionalism and strives for long-term customer relations.
Agent Trust Realty: Steve Fingerman has currently expanded his business knowledge to start a new venture in the real estate realtor market. His realtor associates for Agent Trust Realty are Tina Fingerman and Tom Homan. They will assist in any way possible in finding the best deals and rates in the real estate market today. Meyer Locksmithing highly recommends trying out there realtor services, please inquire for a free quote.
E LOANS MORTGAGE INC AGENT TRUST REALTY

NMLS#856640 Tina Fingerman Tom Homan _
Steve Fingerman Office: (352) 688-7022 Office: 688-7022
Office: (352) 688-7949 Cell: (727) 946-2348 Cell: (352) 573-8857
Cell:
(727) 946-0904
100% Customer Satisfaction!
Meyer Locksmith Service, 4312 Gondolier Rd., Spring Hill FL 34609 (352) 584-9595